Champlain Trail Museum 2nd Christmas Market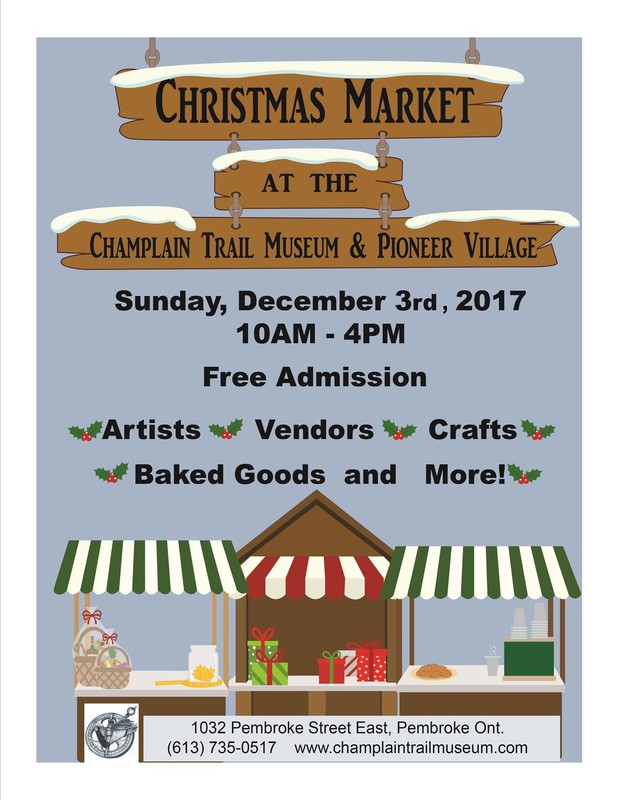 The Champlain Trail Museum is holding its second annual Christmas Market on Sunday December 3rd, 2017. From 10:00 am to 4:00 pm you can tour the museum and pioneer buildings and start your Christmas shopping! There will be a raffle draw, crafts and games for the kids, and refreshments available for purchase. Admission and parking is free. For more information please phone 613-735-0517.
There are still tables available for vendors. Please let us know if you are interested in being a vendor for the market. You can email us at champlaintrailmuseum@gmail.com or call us at 613-735-0517.
Angela Siebarth
1032 Pembroke St East
Pembroke, Ontario, Canada
K8A6Z2