Live History comes to Barry's Bay Railway Station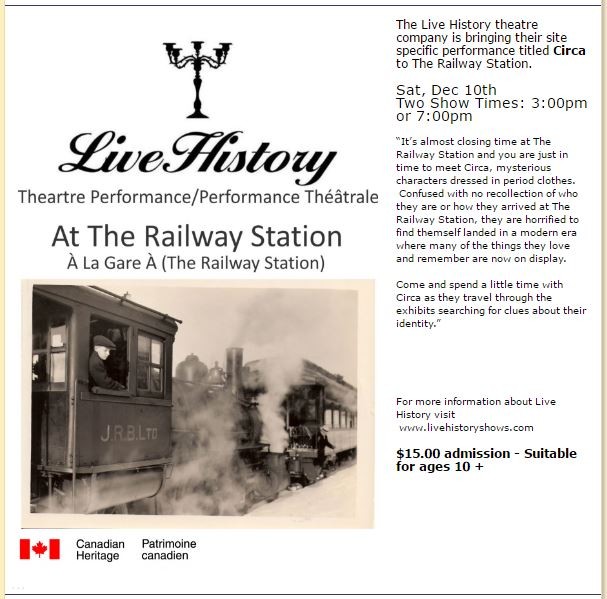 The Live History theatre company is bringing their site specific performance titled Circa to The Railway Station.
Two Show Times: 3:00pm or 7:00pm
"It's almost closing time at The Railway Station and you are just in time to meet Circa, mysterious characters dressed in period clothes. Confused with no recollection of who they are or how they arrived at The Railway Station, they are horrified to find themself landed in a modern era where many of the things they love and remember are now on display.

Come and spend a little time with Circa as they travel through the exhibits searching for clues about their identity."
Anya Gansterer
19503 Opeongo Line (Hwy 60)
Barry's Bay, Ontario, Canada
K0J 1B0