Bonnechere Provincial Park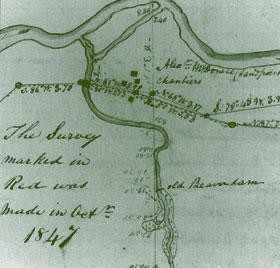 For thousands of years, the Little Bonnechere River in the Ottawa Valley has welcomed people to rest and prosper along its shores and in its forests.
---
Travel back in time along our Footprints in Time (FIT) interpretation trail to learn more about the natural and cultural heritage of the Little Bonnechere River from 12 000 years ago to present-day. Take part in our various guided and self-guided interpretive programs featuring ecological and cultural themes including historic archaeology, pioneer settlement, and at-risk species such as local birds and turtles. Take in a Spirits' Night at The Depot, and view artifacts recovered at various archaeological excavations on-site and up-river.
Admission: Ontario Parks Vaild Day Permit or Seasonal Pass
Season: Mid-May thru Thanksgiving
Hours: Valid Day Permit is good from 8 am to 10 pm, daily.
4024 Round Lake Road
Bonnechere ON
K0J 2A0
friends@bonnecherepark.on.ca
Visit Our Website
(613) 757-2103