Garrison Petawawa Military Museums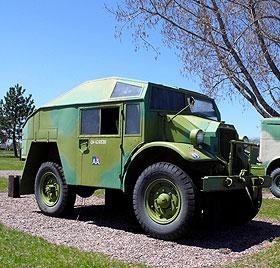 The Garrison Petawawa Military Museums tell the stories of our soldiers, their families and the history of Canada's military parachutists.
---
It is the stories of their sacrifices, battles won and lost, and the aid they brought to thousands, that are told through our collections comprising 20 000 artefacts. With displays indoors and outside, our museums interpret a range of themes and stories dating back to the birth of the village of Petawawa, through the establishment of Canadian Forces Base Petawawa and its various units, including the Airborne, 1 Can Para, the First Special Service Force, and the Canadian Airborne regiment.
Admission: By Donation
Season: Year-round
Hours: 11:00 am - 4:00 pm daily
Days of operation can vary, call ahead!
63 Colborne Road
Building P-51
Petawawa ON
K8H 2X3
basemuseumcalender@forces.gc.ca
Visit Our Website
(613) 687-5511 x6238