Arnprior & McNab Braeside Archives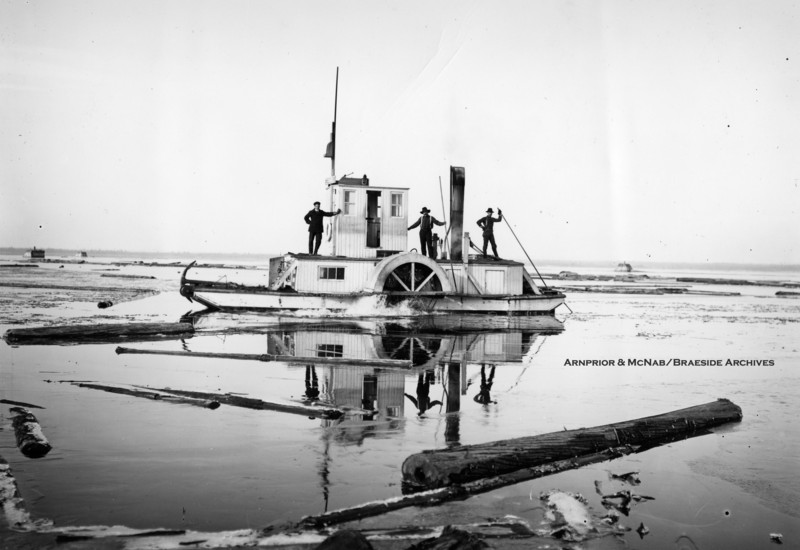 Our mandate is to acquire, preserve and make accessible important historical documents relating to our local region.
---
The Arnprior & McNab Braeside Archives (AMBA) comprises a rich collection of textual records, photographs, maps and other materials. This includes over 300 collections including municipal records and archival documents from various local businesses, community groups, institutions and private donations.
The AMBA also maintains a significant photographic collection of over 30 000 images, a small number of which have been scanned and are stored in an online database. Images and newly processed collections are continuously been added to the Archives in-house database. The online version is updated on a quarterly basis. The AMBA posts on its facebook page on a weekly basis.
Admission: Free
Season: Open year-round.
Hours:
Monday to Friday: 1:00pm to 3:30pm or by appointment.
21 Madawaska Street
Arnprior ON
K7S 1R6
adarchives@hotmail.com
Visit Our Website
(613) 623-0001
NEW! Postcard collection for sale at AMBA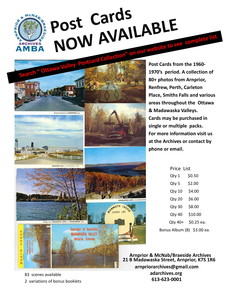 A postcard collection of 83 scenes of the Ottawa Valley is now available in the reading room at the Arnprior & McNab/Braeside Archives.