Pembroke Heritage Murals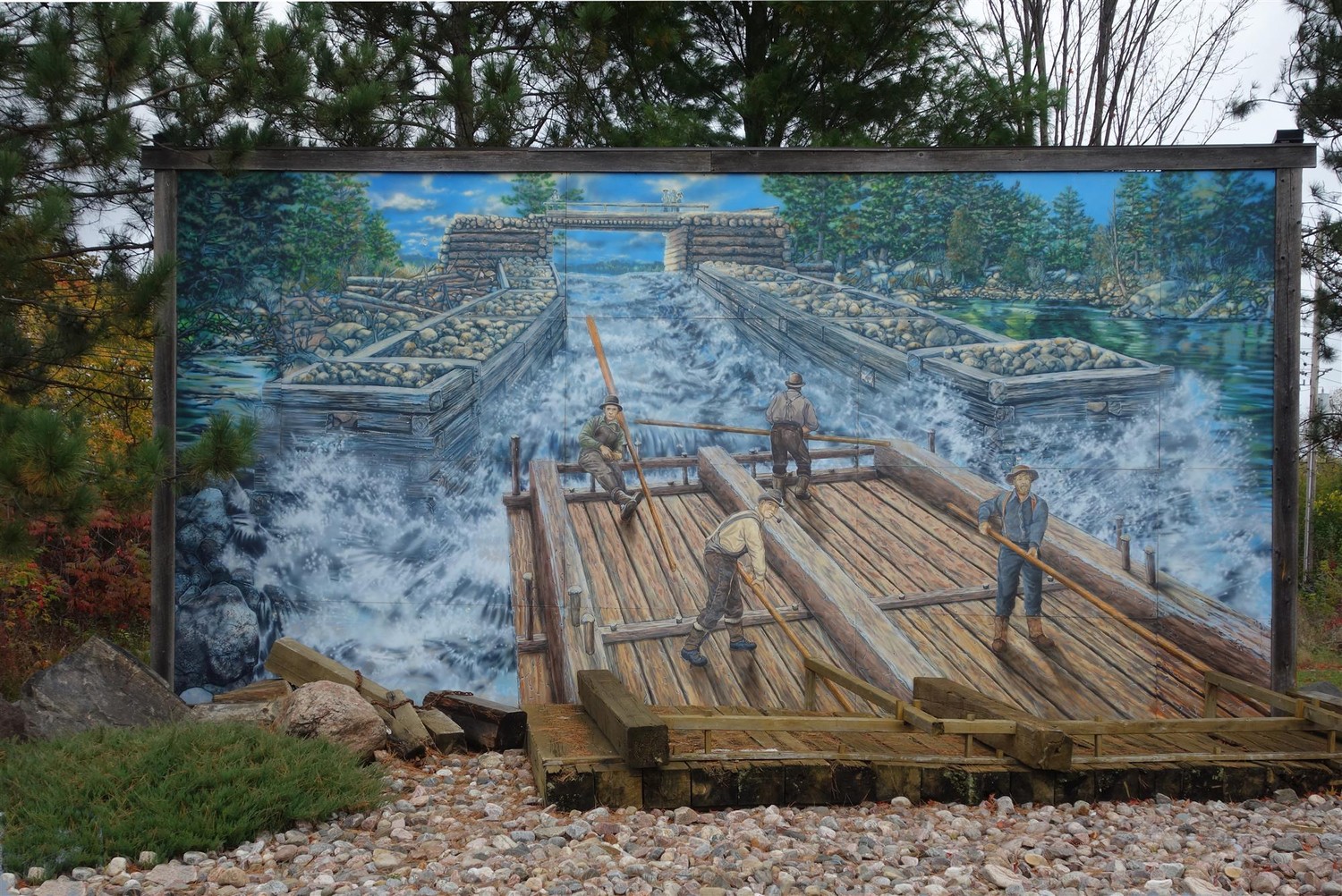 Artist, Pierre Hardy, 2004

Stroll through Pembroke's outdoor art gallery celebrating the area's rich culture and heritage illustrated in original murals painted on an ever-increasing number of buildings.
---
Large scale paintings by professional mural artists are displayed throughout downtown core. These over-size canvases illustrate historic scenes and themes such as the arrival of Samuel de Champlain, logging in the Ottawa Valley, and the installation of commercial electric street lighting in 1884. As Pembroke developed from a pioneer settlement to a small city, the landscape and lifestyle changed. The Pembroke Heritage Murals are an illustrated record of these changing panoramas. Since the first five murals were painted in 1990, Pembroke Heritage Murals has overseen the creation of more than thirty murals by both local and national artists. Their styles are as varied as the wealth of historical source material they've researched and been influenced by. During the summer, you are likely to see murals in progress and perhaps talk to the artists about their work.
Admission: Free
Season: Year-round
Hours: Open 365 days a year.
---
Pembroke ON
phmurals@webhart.net
Visit Our Website
(613) 735-6821